hiya there! i'm back here in surabaya!
Seriously i got nothing to do and like what i've promised in my last entry, here will be my report from my last trip to bali with my lovely classmates :DD


Our trip was from 28 April - 02 May 2011, 5 days in total and i thought it wasnt enough! We sure need some more days there :'(
We've got 16 person in total and sadly Jojo couldnt join us because her grandma had just passed away that day :'(


Just take a stroll around Legian in our first day as we landed there in the evening.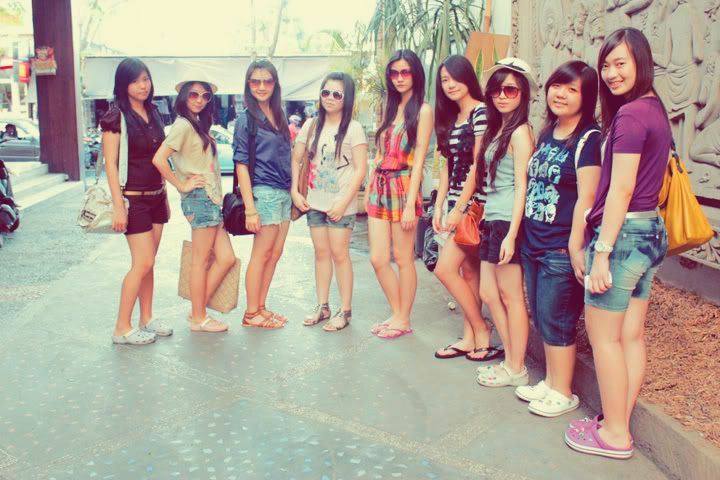 In front of Papa Richards Hungarian Restaurant which right away in front of our hotel!
The owner itself is a dad and his son but apparently there wasn't any customer at all and were kinda symphatic for that lol.
But they are a really nice people!


Ended up in Warung Made!





Second day, we went to Taman Sari, Benoa and done some water sports but some of the girls *included me* get ourself our own photoshoot HA!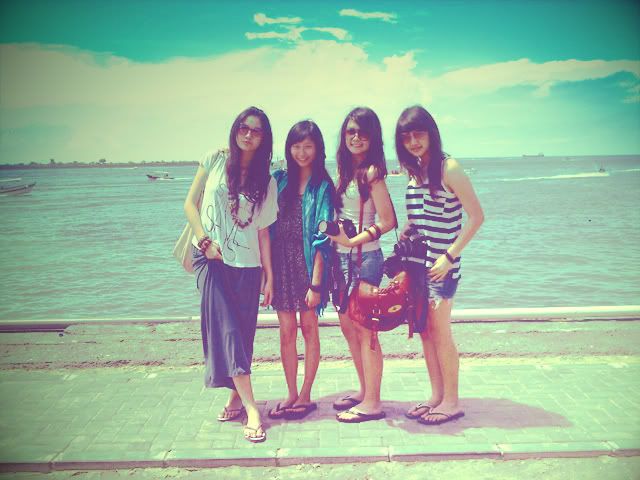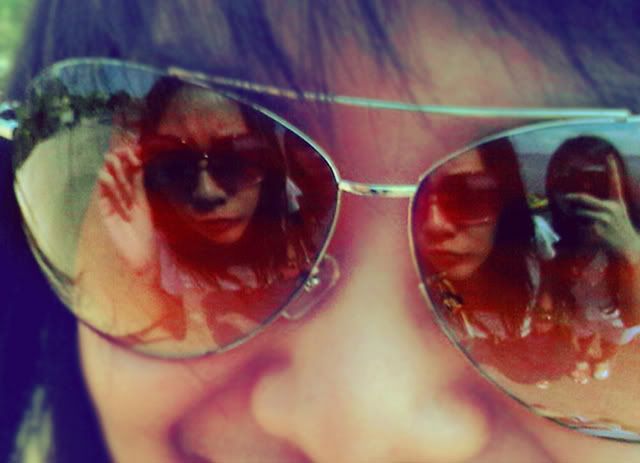 Moved to the famous pork ribs restaurant Nuri's in Seminyak branch for dinner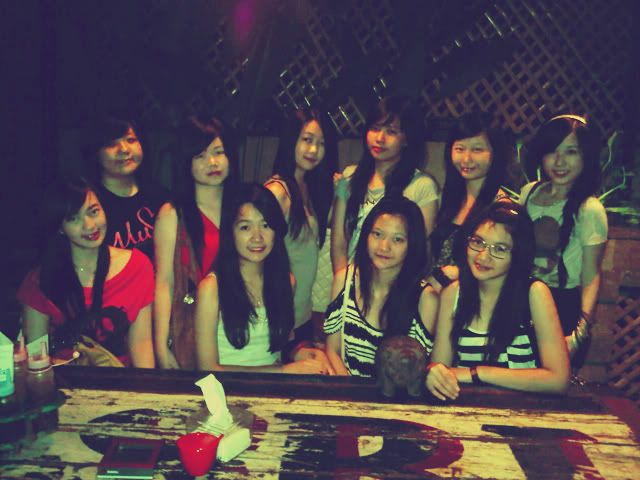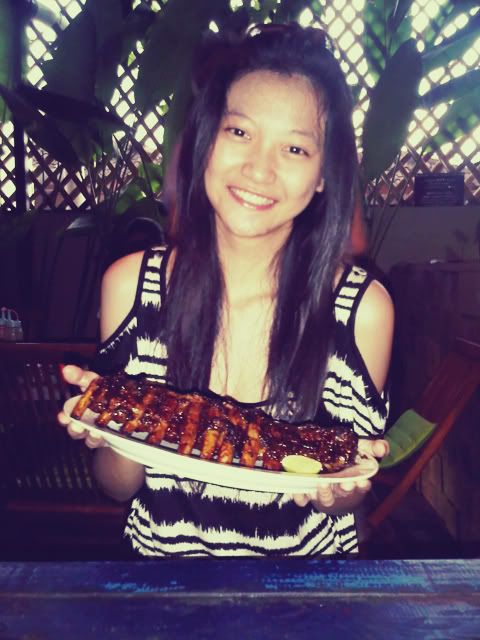 Third day, we headed to Water Bom! Been in Lazy River attraction for a very long time like 7 times lol


My first experience to climb this




and yes I really messed up!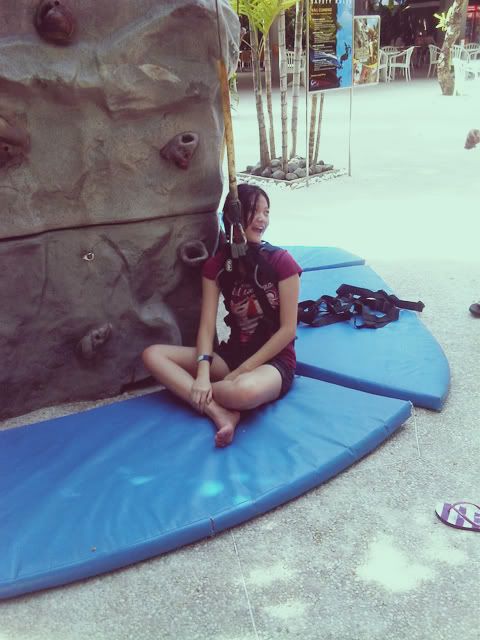 Late at night, we went to Ramen Sanpachi because we were so effing hungry and had our jigoku ramen.
Tried level 4 and it was freaking hot! lol



Me with my 'ndomble' lips



Fourth day, it was rafting time in sobek! It was really tiring yet fun!



Met and splashed some foreigner which were actually amusing and they were like counter attacking us all the time we met lol


Had a great dinner in one of the finest italian cuisine in seminyak.
Place was so great and romantic, food was mouth-watering, and price wasn't really that expensive. Two thumbs up! (y)(y)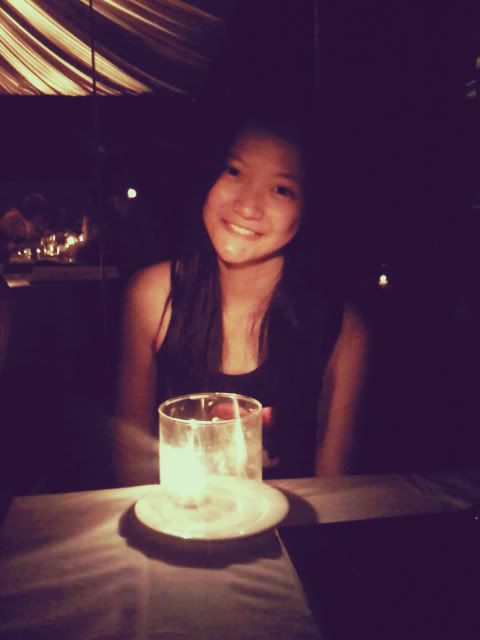 I ordered this set menu only for 125k and it was worth it! (PS. sorry for the bad quality pics)



Appetizer - Snapper Salad



First Course - Ravioli Stuffed with Chicken and Spinach in Cream Sauce



Second Course - Tenderloin with Black Pepper Sauce and Spinach



Desert - Yoghurt Mousse



Then moved our ass to this bar, potato head!
The building and place are awesome, they even have a gorgeous outdoor pool and there is a beautiful beach behind.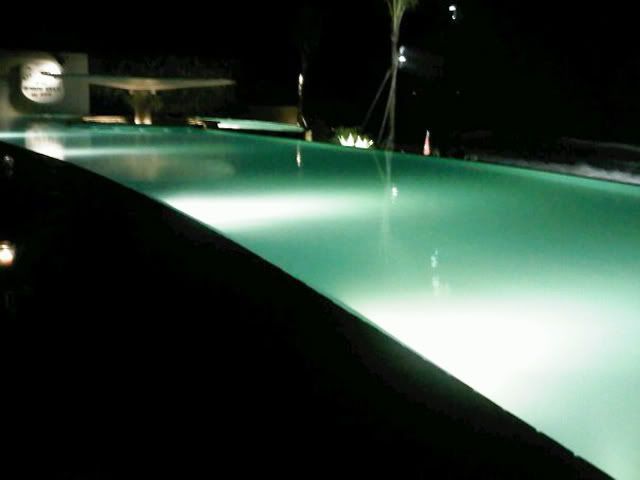 the pool



and beach



Oh, we also met a photographer from NZ newspaper back then and he was taking our photo lol!
Didnt really know what he will do with it, but he said it could be posted in their newspaper and we were really excited! lol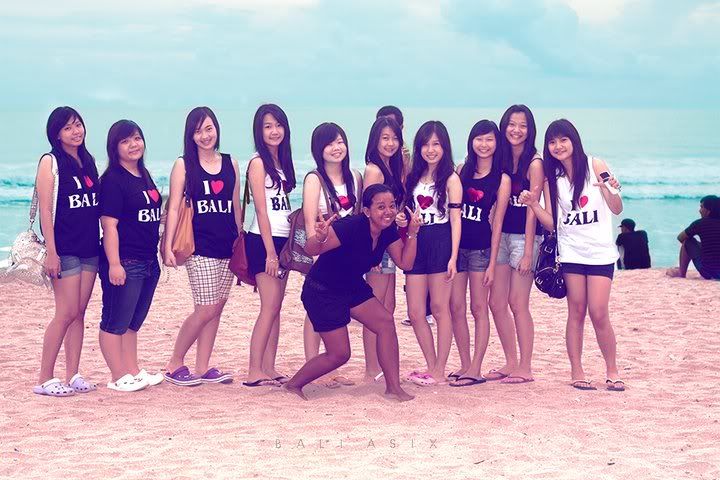 with the mbak that apparently a friend of the photographer

Guess its a wrap!
Really a great great time with these ppl and cant wait for our next trip!

xoxo